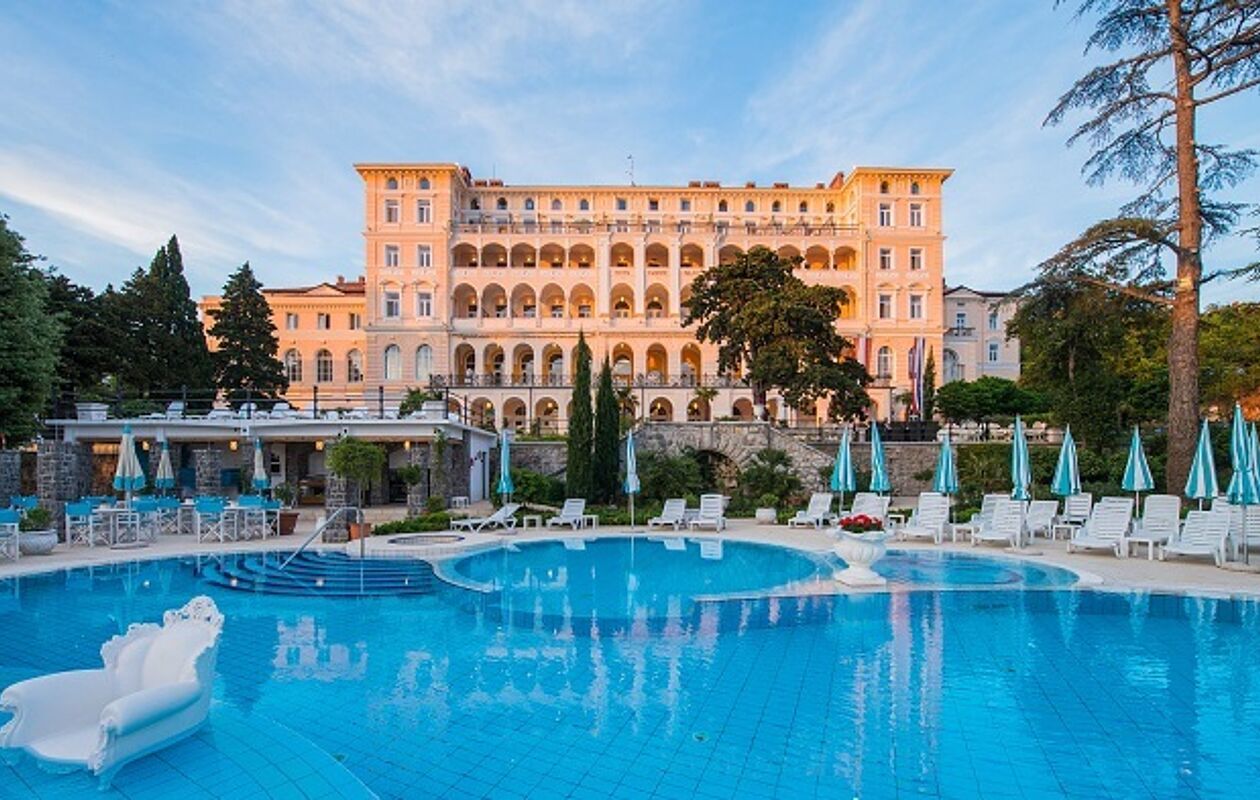 SCROLL
Impressionen

Bilder sagen mehr als ganze Romane…
You could either describe it as the transmigration of souls or the rebirth of the Belle Epoque when you are delighted by the picturesque impressions which lovingly welcome you here... Unforgettable insights and fantastic views! Immerse yourself into the marvellous world of the HOTEL KVARNER PALACE in Crikvenica and look forward to a picture-book journey through the halls!
The hotel establishment at a glance.
Holiday by the Adriatic Sea in the Hotel Kvarner Palace.
The hotel facilities comprise of a magnificent, prestigious period building, lovingly renovated, and surrounded by beautiful, spacious parkland. Expansive patios, a vast indoor and outdoor pool landscape, a therapeutic spa area with multiple treatment options, elegant rooms & suites in the grand style of the Belle Epoque and the finest, award-winning and exceptional cuisine await you.