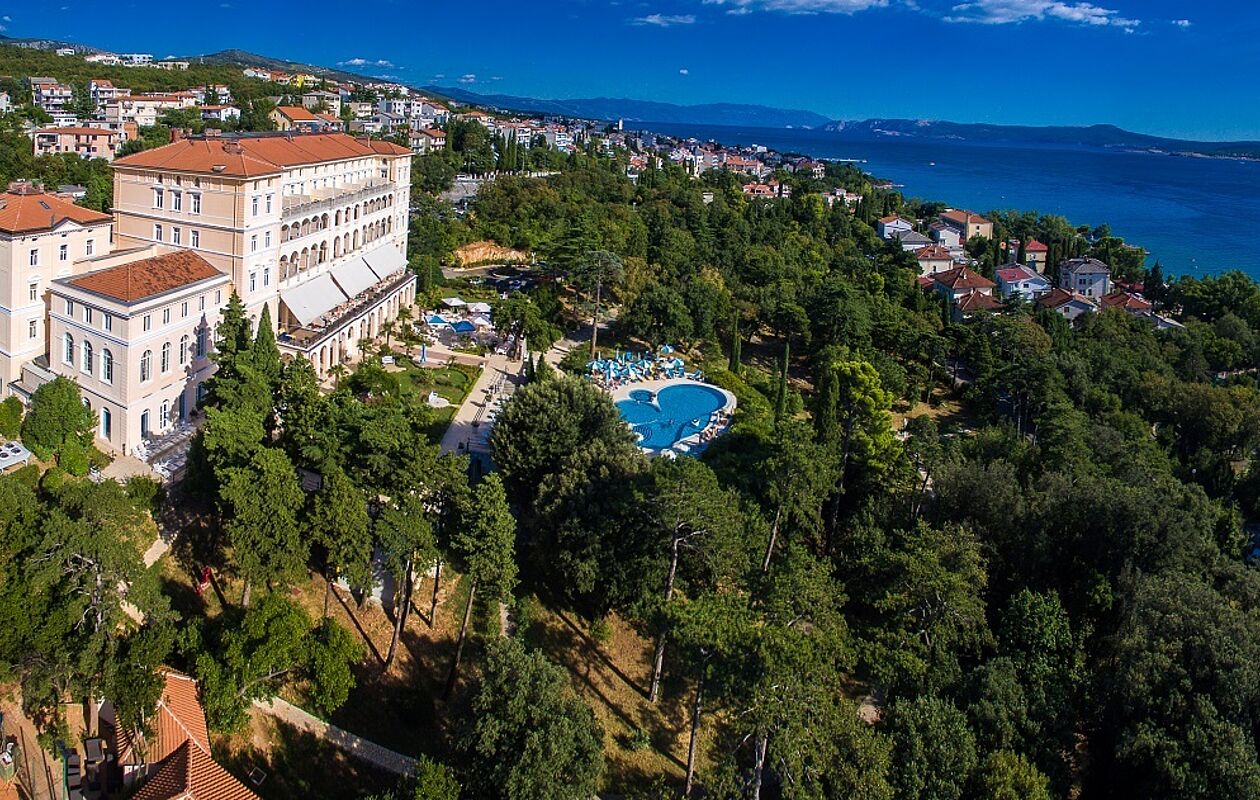 SCROLL
Unique location!
Above the sea.
On a hill above the sea, a location full of favourite places, secret corners and hidden, secluded sites is revealed. Here in the Kvarner Palace, everything rotates around beauty, truth and goodness. And this is not only in a philosophical, sense but also in the real sense of the word. Aesthetics are not only pleasing to the eye, but also relax the soul and fill your heart with joy.
This is a beach holiday at its finest!
By the sea.
The impressive Adriatic Sea beach is only three minutes' walk away from the hotel. Pure vitality pulsates here between old flair and modern feeling. Lively music and young and hip lifestyles mingle with the expanse of crystal-clear water and a magnificent sandy beach. A maritime ambience which has never looked more beautiful awaits all sun-worshipers and water nymphs. Bathing fun has not only been enjoyed here for generations, but also vividly celebrated. Water pleasures and gelati (ice cream), cocktails, Mediterranean cuisine and water sports round off our offer.