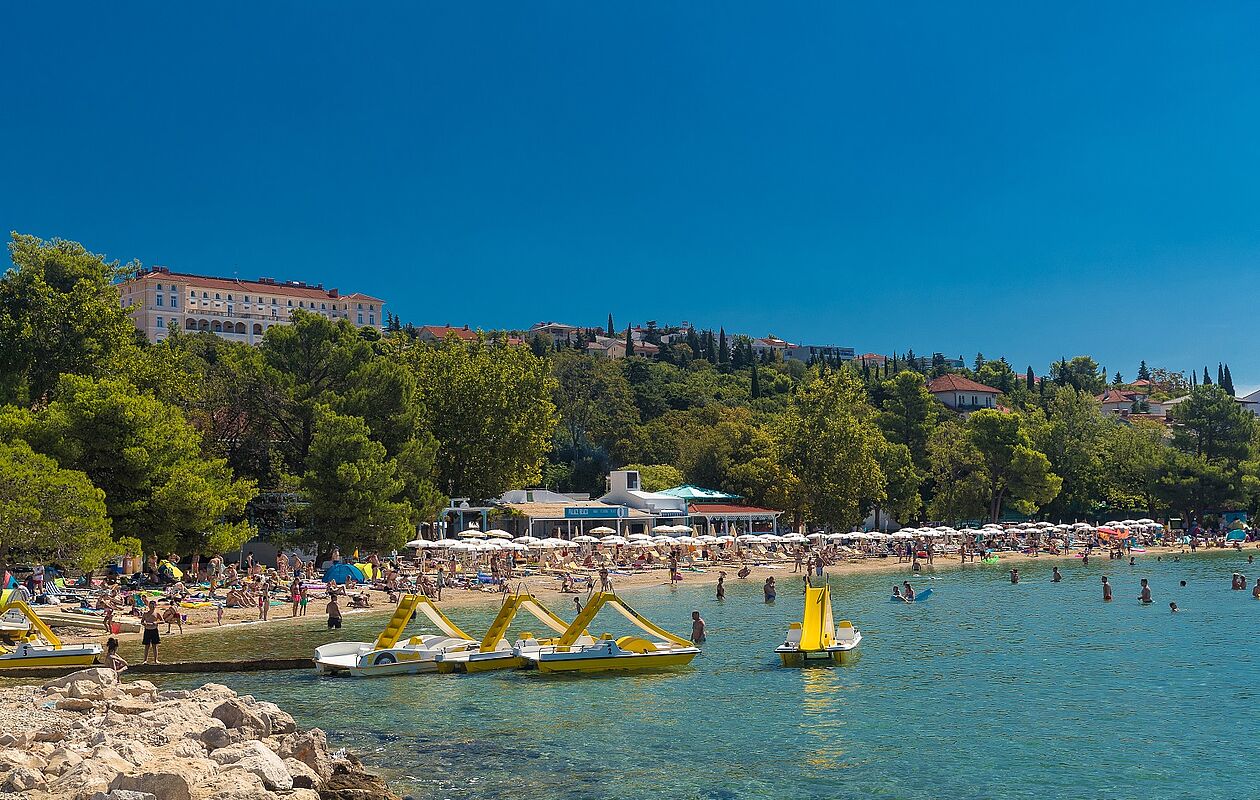 SCROLL
Be right in the middle of things instead of standing on the sidelines!
Your beach holiday in Croatia.
A magnificent sandy beach invites you to paddle, swim and participate in water sports in the pleasant temperatures of the Kvarner Bay. Here both young and old will be simply enchanted. Some will build sand castles, others castles in the air – both parties sharing the wonderfully relaxed feeling of well-being which slowly starts to spread along with cocktails and gelati.
Open daily from the middle of May until the middle of September.
Open daily for you.
Open for you from the end of May until the middle of September! Enjoy your beach holiday at its most beautiful – a kilometre-long sandy beach, refreshing drinks and a diverse entertainment program guarantees Adriatic emotions just like the old times!
Young, hip & fancy
Dario Konoba & Pizzeria - Gelateria - Palace Music Bar
Modern Mediterranean lifestyle meets maritime beach vibes. At the PALACE BEACH BAR, part of the public beach of Crikvenica, you can enjoy traditional delicacies and original Italian pizzas in Dario´s Konoba, as well as delicious Croatian and Italian gelati on the beach patio, or conveniently grab a takeaway for the beach. Cocktails provide the perfect refreshment in the meanwhile or as the perfect close to your holiday day after dinner.