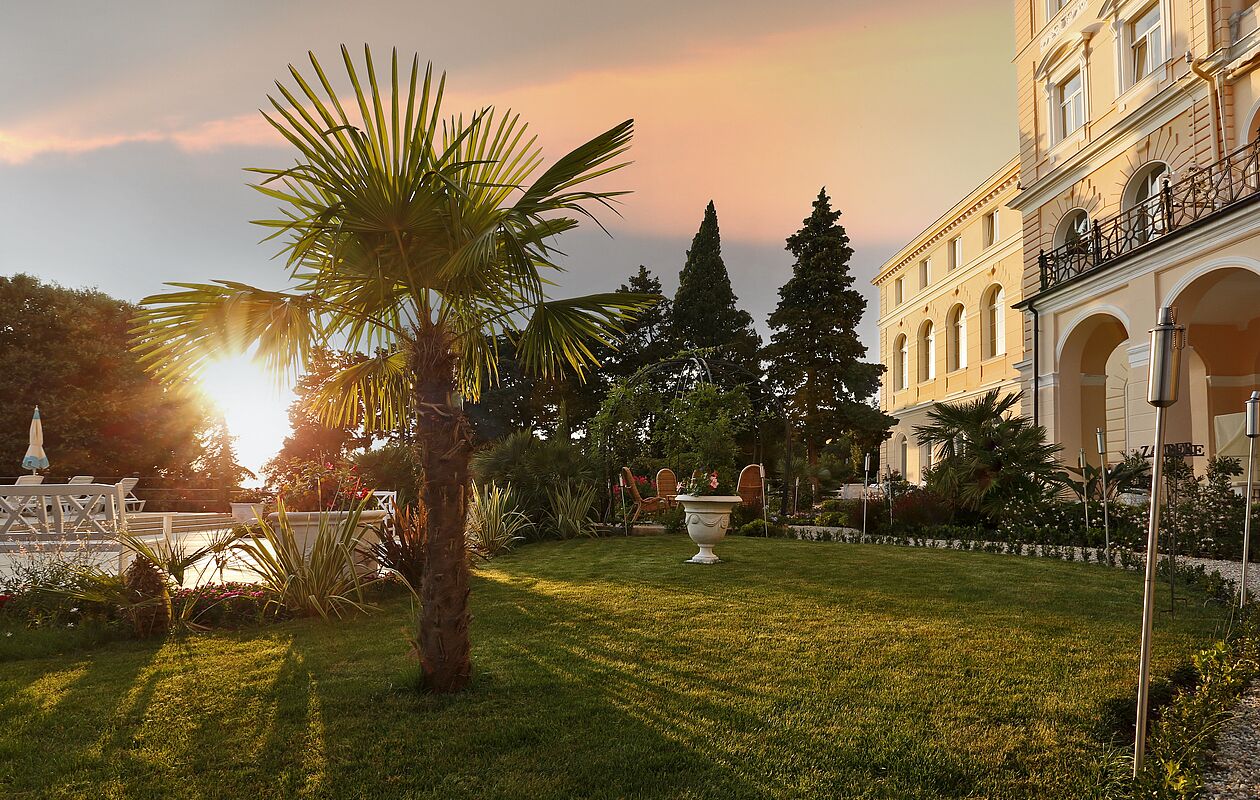 SCROLL
Seminare & Events

an der kroatischen Adria

Seminare & Events
The Kvarner Palace is your ticket to decelerate into the moment. A path extending back to the intellectuality of the Belle Epoque and an ambience with imperial flair. No noise, no hectic rushing, but instead peace, the relaxed energy of the Adriatic Sea and a great deal of space for concentration. The Kvarner Palace provides the perfect settings for your event both in terms of the infrastructure and the location. 112 single rooms, double rooms and suites invite you to work, live & obtain balance.
Magical moments in a magical location.
Your event at the Hotel Kvarner Palace in Croatia.
Mediating messages. Teamwork and team work-outs. "The average is the foundation to achieve the above-average!" In the Kvarner Palace, this means: elegant imperial ambience, relaxing in the meantime with unique sea views – and extremely individual, personal services.
Exclusive and authentic, also for seminars, events, company festivities, incentives and motivation events. Completely tailored to your wishes and in harmony with your vision. Culinary, personal interaction and enjoyment highlights!
An unforgettable experience.
Your company event at the Kvarner Palace.
This imperial hideaway in the Kvarner Bay provides you with a comprehensive service for company events: personal & professional consultancy and planning – from the catering to the hotel accommodation – as well as exquisite cuisine and a diverse supporting program. Two optimally-equipped seminar rooms WITH SEA VIEW & DAYLIGHT guarantee events of a very special kind.
Stage your own personal K&K moments and enquire by telephone or via email at [email protected] regarding our seminar packages.