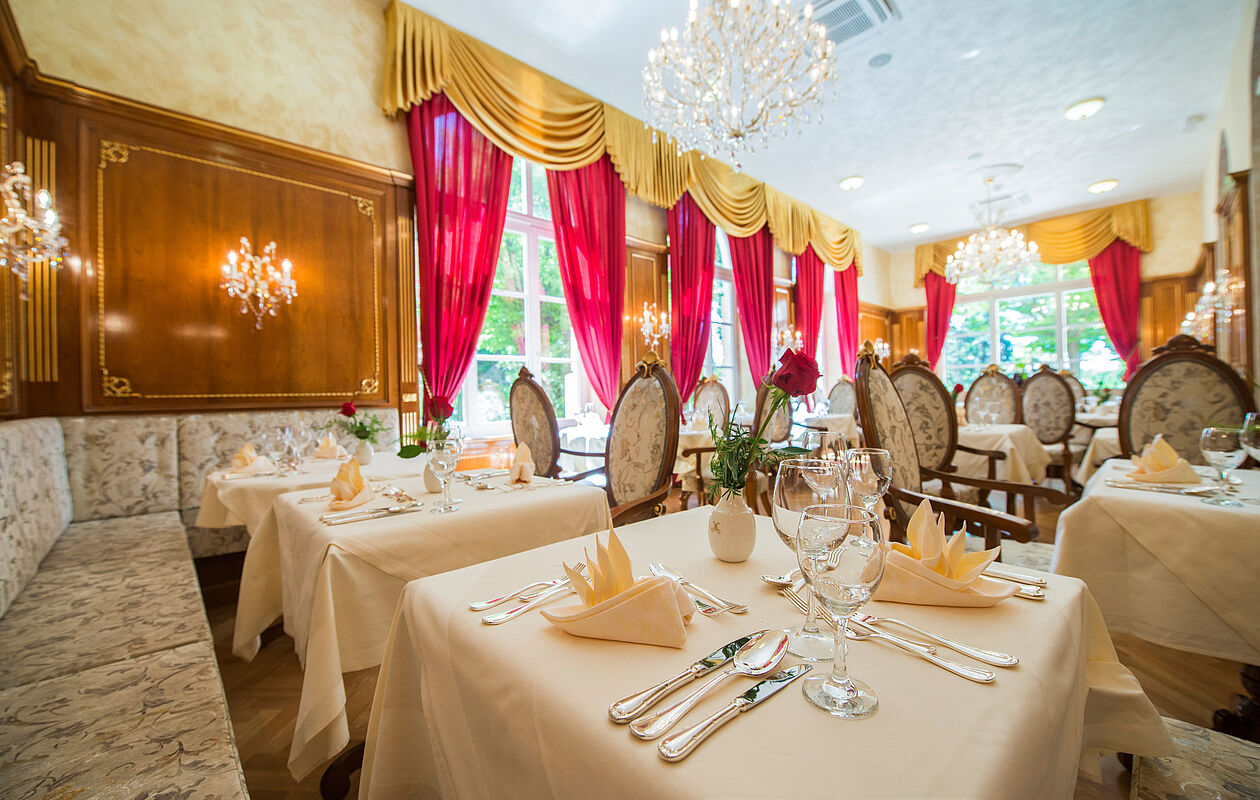 SCROLL
Palace Gourmet

A journey of delight in the Hotel Kvarner Palace
An extra stretch of sea enhances cuisine at the Hotel Kvarner Palace. Fresh, light, vivacious – Mediterranean lifestyle culture with a pleasure factor. Frisch, leicht, vital, das ist mediterrane Lebenskultur mit Genussfaktor.
From 7 a.m. to 11:00 a.m
Breakfast with a brunch character
Whether you are a morning jogger or pillow-hugger, every holiday day starts with the necessary calmness, with a relaxed panoramic breakfast. Inhale the views, soak up the expanse and enjoy the aroma of freshly ground coffee, because it is often the little things in life which make all the difference. A friendly "you're welcome", a glass of sparkling wine to wake up with, a fresh, sweet-smelling croissant or a portion of vitality such as fruit, muesli and yoghurt Or a savoury cheese and cold meat buffet and ice cream specialities. The Kvarner Palace stands for genuineness, sincerity and purity. In the past and present.
From 6 p.m. to 9 p.m.
Dinner with a sea view
You will be enchanted at dinner with the enjoyment of making your choice. Every day, you decide anew when and how much to have of what takes your fancy right now. A healthy salad and a delicious appetiser buffet wait to be discovered as well as Mediterranean main dishes, vegetarian delights and lots of fish. The sweet culmination to your meal are various temptations of a special kind. And of course, cheese provides the perfect closure to a meal, which is why an extensive selection including nuts, grapes and a glass of dessert wine should always be available.
The Riviera of Crikvenica provides unique, traditional dishes based on medicinal herbs which are served only in a few restaurants in Croatia and which you should not miss out on! We are happy to prepare for you lactose-free or gluten-free dishes which are a permanent component of our culinary service!
Dinner for 2 or Soiree privee?
Erzherzog-Josef-Pavillon (Archduke Josef pavilion)
If you wish to dine cosily as a couple for an anniversary or wedding anniversary – or celebrate, enjoy and indulge in a small group – then the best place for this is our secluded Erzherzog-Josef-Pavillon. Spend some private time with your loved ones here for brunch, dinner or simply in-between times! Simply book your breakfast, lunch or dinner at Reception or with one of our Service staff!
Extra charge