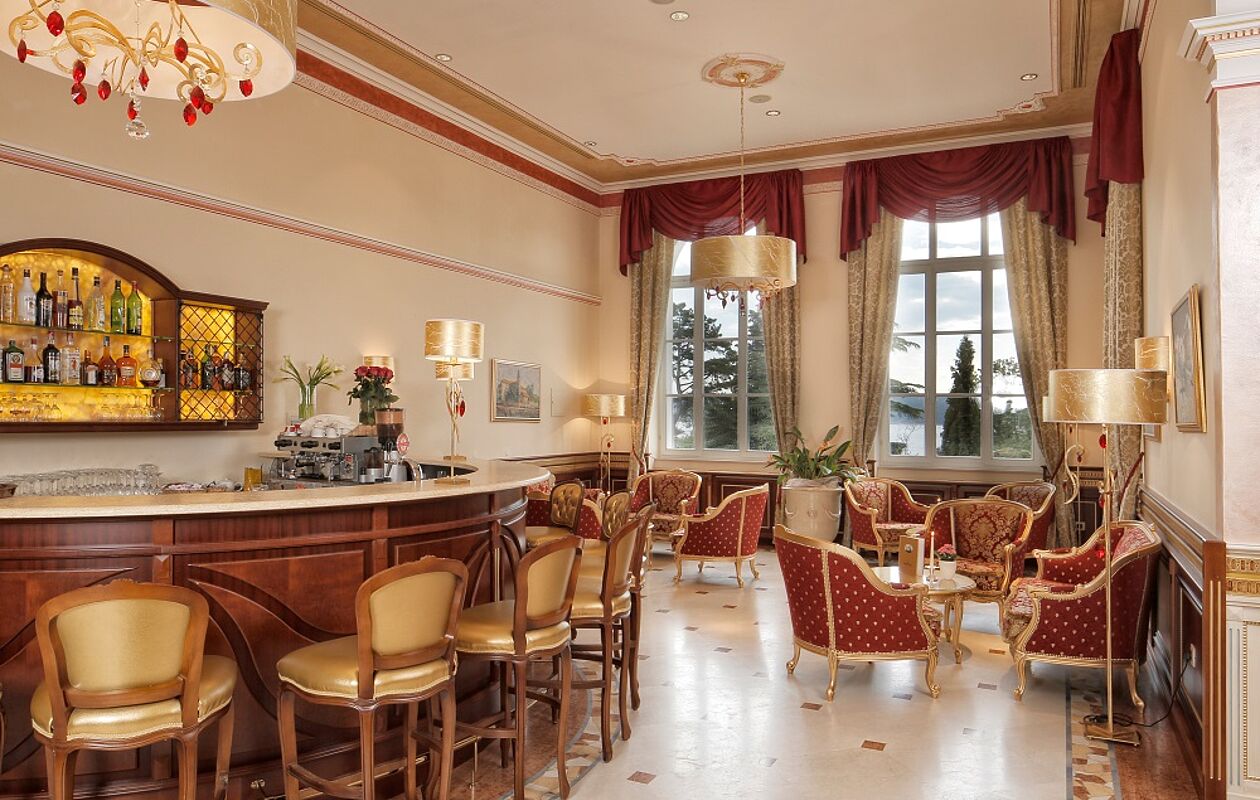 SCROLL
Bar

Lounge bar with a magnificent view
Time out. Perspective. Unwind in harmony. From time to time or in the evening after dinner. Attention to detail is an understatement here when you look around you. Splendid ornaments and beautiful patterns; magnificent chandeliers emanate scintillating light, and cosy armchairs invite you to lean back and relax. As is the case everywhere, the bar also features an enchanting view over the sea. In the sunshine, at sunset, or sparkling in the moonlight. In the sunshine, the sundowner or in the glittering moonlight.
Dancing in the Lounge Bar with panorama patio
Music & more with a fantastic backdrop
Would you like to dance after dinner? You can chat at the bar, relish the atmospheric live music evening on the patio whilst watching the sun's changing colours as it goes down behind Kvarner Bay. Soft, rock, or Croatian tunes enchant the soul and make your holiday heart beat to the rhythm. Straight into pleasure, straight on to the dance floor, while the stars slowly come out to provide their twinkling rhythm.
Swinging in the moonlight.
Music hangs in the holiday air
A melody of infinity bathes the evening in a special light. The bar is swinging: the sound ranges from classic to modern, hip, groovy and chilled, right up to jazz. Feel these very special vibes from the glamorous past, and dance into special moments of happiness; enjoy a carefree, relaxed attitude to a life of ease, wonderful dialogues with a hint of background music or a vibrant jazz evening.