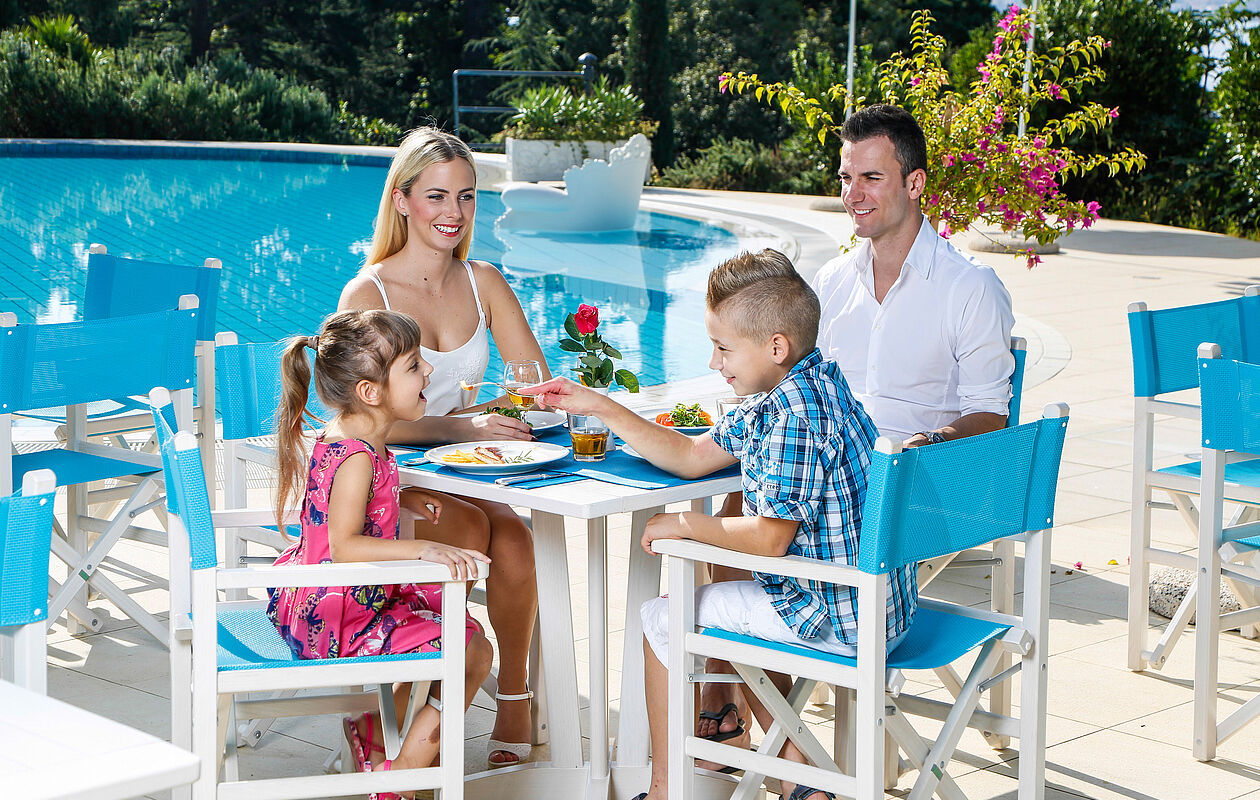 SCROLL
Fish & barbeque

Delights at the pool during your wellness holiday in Croatia
The world of the Kvarner Palace is quite rose-tinted when viewed through culinary glasses! Not only everything that the heart desires, but also always and everywhere. For a portion of delight from time to time, there is both our main restaurant, with a selection of delicious menus, and also the Konoba at the pool. With an omnipresent view over the sparkling Kvarner Bay, we offer national barbeque specialities and also freshly-caught fish on our menu which are caught personally by our employee Velimir every morning.
And this with an enjoyment factor.
Cool at the pool.
Splash about in the cool water of the salt water outdoor pool; there is even a splendid water throne, for real water nymphs and princes to splash around in! And then? Voila! A fruity cocktail, freshly mixed, or an ice cream to allow your holiday to really melt in your mouth, ready to fall back into classic sun-worshipper mode: sunglasses on, relax, and take a little nap – or daydream your way through the colourful diversity of Kvarner Bay.
Or would you prefer the classic coffee and cake? Whatever the case, our culinary journey of delights will certainly fulfil the wishes of all connoisseurs!